About the Division of Criminal Justice Services
The Division of Criminal Justice Services supports all facets of the state's criminal justice system. The agency provides direct training to law enforcement and other criminal justice professionals; oversees a law enforcement accreditation program; ensures Breathalyzer and speed enforcement equipment used by local law enforcement operate correctly; manages criminal justice grant funds; analyzes statewide crime and program data; provides research support; oversees county probation departments and alternatives to incarceration programs; and coordinates juvenile justice policy.
The agency also maintains criminal history records and fingerprint files and performs background checks for employment and licensure. The agency also administers the state's Sex Offender Registry; the Missing Persons Clearinghouse; the state's DNA Databank in cooperation with the New York State Police Forensic Investigation Center; and provides staff support to independently appointed commissions and councils, including the New York State Commission on Forensic Science, which monitors and accredits the state's forensic laboratories.
Mission
DCJS enhances public safety by providing resources and services that inform decision making and improve the quality of the criminal justice system.
Executive Leadership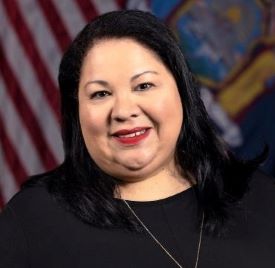 Rossana Rosado, Commissioner
She/Her/Hers


Rossana Rosado is the 13th individual – the first Latina, second person of color and only the third woman – to lead the Division of Criminal Justice Service since its creation in 1972. Prior to joining the agency in November 2021, she served as New York's Secretary of State for nearly six years. Commissioner Rosado's state service follows a 30-year career as a media executive and award-winning producer, which included serving as the first female Editor and Publisher of El Diario La Prensa, the largest Spanish-language newspaper in the country. Her transition to DCJS culminates her personal and professional passions and presents an opportunity to deepen the impact that the agency has on the criminal justice system to ensure that it works fairly, equitably, and efficiently for all New Yorkers.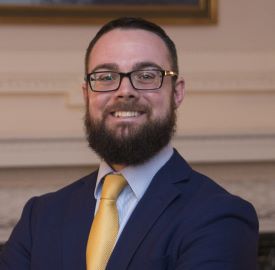 Joseph J. Popcun, Executive Deputy Commissioner
He/Him/His


Joseph J. (Joe) Popcun serves as Executive Deputy Commissioner, which is the number two position at the agency. Prior to joining the DCJS, he served as Director of Policy and Practice at the Rockefeller Institute of Government and Executive Director of the Regional Gun Violence Research Consortium. At the same time, in partnership with the Department of State, Joe was the Executive Director of the New York State Council on Community Re-Entry and Reintegration. During 2020 and 2021, he advised the New York Governor's COVID-19 response and recovery operations. Joe also has served as Deputy Commissioner for Policy and Planning at DCJS, as well as Assistant Secretary and Policy Advisor for Public Safety in the New York State Governor's Office. He joined state service in 2013 as an Excelsior Fellow in the Governor's Office. He lives in Albany with his wife and their two children.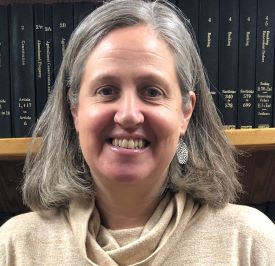 Colleen M. Glavin, Esq., Counsel and Deputy Commissioner
She/Her/Hers


Colleen M. Glavin serves as the agency's Counsel and Deputy Commissioner for the Office of Legal Services. She joined DCJS in June 2021 after working as Higher Education Investigative Counsel for the State University of New York System Administration for three years. Colleen has extensive legislative and criminal justice system experience. As Senior Counsel and Assistant Floor Counsel with the New York State Senate, she handled negotiations and constituent and advocate meetings for several significant legislative changes, including Raise the Age, state workplace sexual harassment policy, and child sex abuse statute of limitations. Colleen also served as a prosecutor with the New York State Attorney General's Office, and District Attorneys' offices in Rensselaer and St. Lawrence counties. She lives in Brunswick with her husband and son.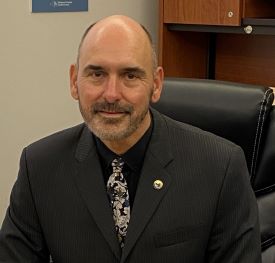 Dean J. DeFruscio, Deputy Commissioner for Policy and Planning
He/Him/His


Dean J. DeFruscio is the agency's Deputy Commissioner for Policy and Planning. He joined DCJS in 2020 and in this role, he oversees the agency's financial, audit and grant functions; leads strategic, organizational and change management planning processes; directs state and federal budgeting and accounting functions, and ensures compliance with state laws, policies, regulations and protocols in partnership with the agency's counsel and chief risk officer. Dean has more than 30 years of experience in budget monitoring, financial analysis and auditing, having previously worked at the New York State Division of the Budget, the Capital District Transportation Authority and several local banks. He lives in Loudonville with his husband and two children.
New York State Division of Criminal Justice Services
Alfred E. Smith State Office Building
80 South Swan St., Albany, New York 12210

Agency Office / Unit Contact Information
The Division of Criminal Justice Services cannot:
Project Sunlight
Project Sunlight is an online database that allows the public to access information about interactions between the state's decision and policy makers, including employees who work for the Division of Criminal Justice Services, and individuals who work for, or represent, external entities.
Search the Project Sunlight Database

Project Sunlight FAQs